The New Gospels evolved because Rick Wakeman was asked to perform at an organ recital to raise money for the Camberley United Reform Church, which was in desperate need of a new organ. Rick pondered what to play and the more he thought about it and what the evening should mean, the more he felt that something very special was about to take place.
Thoughts of the New Testament kept creeping into his mind and he decided to write an instrumental piece to the settings of the four Gospels. He began working but after a couple of hours realised that there was no way he was going to get across the feelings he wished to portray without singing. The music seemed to cry out for an operatic tenor.
Amazingly enough, just a few weeks earlier, Rick had met the famous tenor Ramon Remedios at a charity concert in which they both performed and he plucked up courage to ask him if he would kindly agree to perform the New Gospels with him. The concert was a tremendous success and Ramon's feeling and understanding of the music moved many people to tears.
After the concert Rick and his then wife Nina and Ramon and his wife Jackie discussed the music. Ramon was adamant that it shouldn't begin and end that evening. He felt strongly that it should be recorded and performed again and so began the birth of the New Gospels.
---
Ramon Remedios - Tenor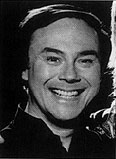 Ramon Remedios was born in Liverpool and studied at the Guildhall School of Music and Drama in London. From the Guildhall, he went on to study at The National Opera School of the London Opera Centre.
Ramon has sung at many European Opera Houses including Cologne, Frankfurt, Arignon, Marseilles, Orange and Monte Carlo.
Recordings include Kalmon's Countess Maritza with the New Sadlers Wells Opera. A Suite of Gods and The New Gospels by Rick Wakeman.
Ramon has sung the role of Piangi in Andrew Lloyd Webber's Phantom Of The Opera in the West End and is currently singing this role in The Haig, Holland.
Garfield Morgan - Narrator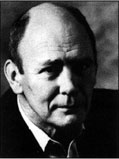 Though best known as an actor, Garfield also works as a director, and has a wide range of successes behind him.
He has worked extensively in television, and is perhaps best known for the role of Haskins in the series The Sweeney. He has played regular characters in many other series including the role of Lewis in Softly Softly, Tao in Judge Dee, A C Strain in Dear Mother...Love Albert, Rival in Bel Ami, the Bishop in West End Tales and Rundle in One By One
Garfield has also made appearances in many popular television series including Boon, Lovejoy, Born Kicking and Dangerfield.
Appearances in American television series include Madigan and The Dirty Dozen.
---
Gospels Performances to date
Premiere of The Gospels at Camberley United Reform Church -
1st live performance at Royal Albert Hall, London -
Gospels at Glasgow - December 1992
Gospels at Saffron Walden - 31st October 1993
Gospels at Isle of Wight - 6th November 1993
Gospels at Bradford Cathedral - 10th November 1993
Gospels at Tewkesbury Abbey - 1st December 1993
New Gospels at St Mary's Cathedral, Edinburgh - 29th October 1994
New Gospels at Anglican Cathedral, Liverpool - 11th December 1994
New Gospels at Peel Cathedral, IoM - 6th July 1995
New Gospels at Winchester Cathedral - 17th Februeary 1996
New Gospels at Chichester Cathedral - 19th February 1996