Grumpy Old Rock Star and other Wondrous Stories
ISBN-13: 9781848090040
Publisher: Preface Books
Publication Date: 21st August 2008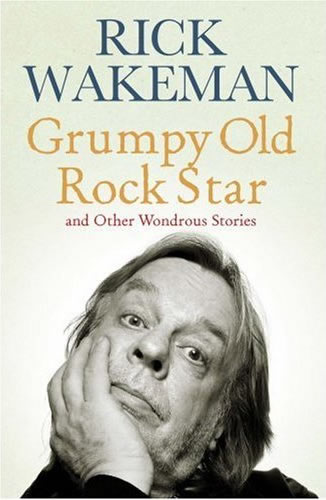 Book Description
Grumpy Old Rockstar is a collection of never-before-told stories from Rick Wakeman's amazing life, from ordering a curry on-stage to how he ended up with the earth from around Che Guevara's body in his shed.
Synopsis
Around about September 1948, Mr and Mrs Cyril Wakeman had an early night and some time later, at Perivale in Middlesex, Mrs Wakeman produced a bonny baby son. They named him Richard, but he quickly became known as Rick. Rick was a likable little fellow who had a talent for the piano and for making trouble, and music became Rick's life. Later he joined a popular music group called YES and became a legend. Much later he became a Grumpy Old Man who appears on Countdown, hosts a hugely popular radio show on Planet Rock and performs a one-man show telling stories about his rather extraordinary life. Which is where this book you are holding comes in. Mr Wakeman is simply one of the great storytellers of our age - let's face it, he has some fabulous material. It seemed a shame that some of the funniest yarns should not be more widely known. So he accepted some cash and here we are. Curl up by the fire with a Grumpy Old Rockstar and your nearest and dearest. We defy you not to want to read it aloud and laugh.
---
Further Adventures of a Grumpy Old Rock Star
ISBN-13: 9781848091757
Publisher: Preface Books
Publication Date: 17th September 2009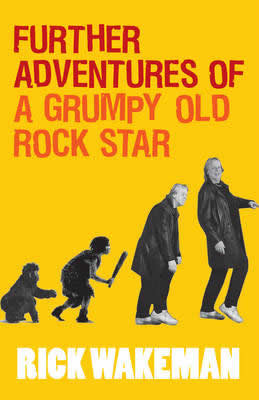 Synopsis
What do Postman Pat, Tommy Cooper, Norman Wisdom and George Best have in common with being abandoned in a Costa Rican jungle after a severe bout of flatulence? Indeed how are they connected to trying to buy an Australian brewery just to get a beer, owning twenty-two cars, an American soccer team and Swiss mail-order pornography? I suppose we have to come clean and volunteer the name of a certain keyboard genius called Mr Richard Wakeman (Rick to his thousands of chums). That said, you'll then not be surprised that this second volume of wondrous stories elaborates on violinists falling out of trees, being mauled on live TV by a German Shepherd, playing golf with kangaroos, amputations sound-tracked by prog rock classics, a concert played to a solitary canine and signing autographs on the toilet...And don't forget severe leg injuries on the set of Mastermind, extreme profanity live on radio at Wimbledon and berating Pike from "Dad's Army"..." The Further Adventures of a Grumpy Old Rock Star" takes you, the privileged reader, on a trip of absurd excess, a cultural car crash of side-splitting hilarity and an unforgettable glimpse (again) into the life of one of Britain's most legendary showmen, rock stars and all-time great raconteurs.