In 1999, Rick released his epic album Return to the Centre of the Earth with EMI Classics, the sequel to the original Journey album.
As part of the promotion for the album, an interactive multimedia website was put online at www.return2centre.com
A limited number of CD-ROMs of the site were produced to send for review purposes. The artwork: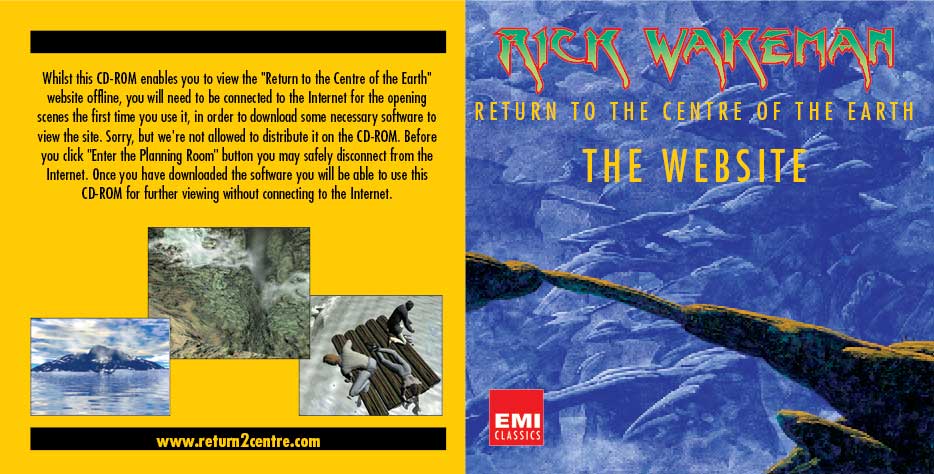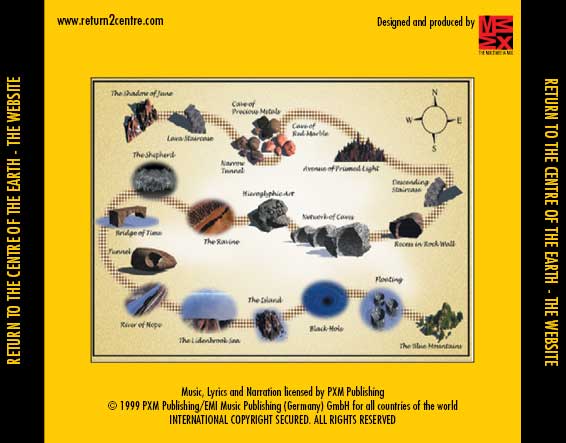 The website, sponsored by Intel, was created using Macromedia Director and Flash, and was designed to send people on the same journey as the adventurers on the album, with an immersive mixture of graphics, music, video and all the narration from the album, as performed by Sir Patrick Stewart.
There was also a competition element to give participants a chance to win a set of short scores from the album, signed by Rick.
Considering that this was online from late 1999, this was incredibly groundbreaking, coming at a time when many fewer people had internet access and those that did, had tiny bandwidths compared to today. We believe it was the first such website of its kind for any musician in the world. It was even reviewed in internet magazines at the time!
Fast forward to 2020 and we thought it would be fun to revisit the website twenty years later. We cannot put it back online because the world has moved on from Shockwave and Flash for security reasons. Anyway, we hope you enjoy the journey back to the Centre of the Earth!