Roger was such an important founder member of the English Rock Ensemble and his love and understanding of prog rock and orchestral/symphonic rock, was second to none. He was enthusiastic, dedicated and a great guy to be around. He was just as happy when we all were playing in the (now defunct) Valiant Trooper in Holmer Green on a Sunday to raise money for charity as he was walking on stage at Madison Square Garden to perform Journey to the Centre of the Earth.
The triple neck guitar, perhaps best known for being played by Chris Squire, was in fact made by Wal basses for the King Arthur concerts at Wembley and then used frequently by Roger on our ERE tours. I eventually loaned/donated it to Chris and it ended up in the Hard Rock in New York with Chris making copies to use on tours for Awaken.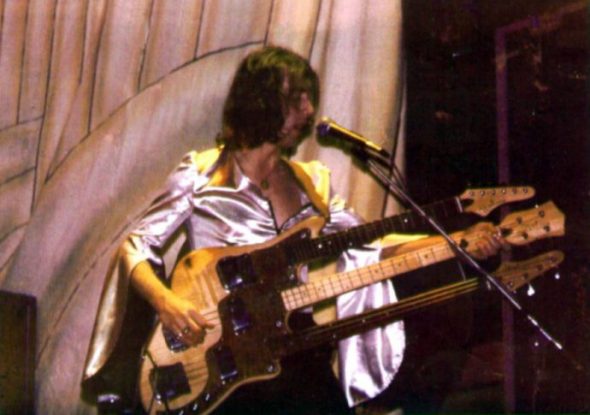 Roger Newell with the three head bass - photo © Richard Nixon
Roger was always the first to arrive for rehearsals and the first to know the music... but not always first to buy a round at the pub!
We had a fun reunion back in the 1980s at a pub in Bagshot, (most notable for Tony Fernandez getting paralytic and falling backwards off of his drum stool). Also Roger, Ashley, Barney, Gary and I, all met up at Shepperton Studios for a bit of a film reunion which was very special indeed as now only myself and Ashley remain.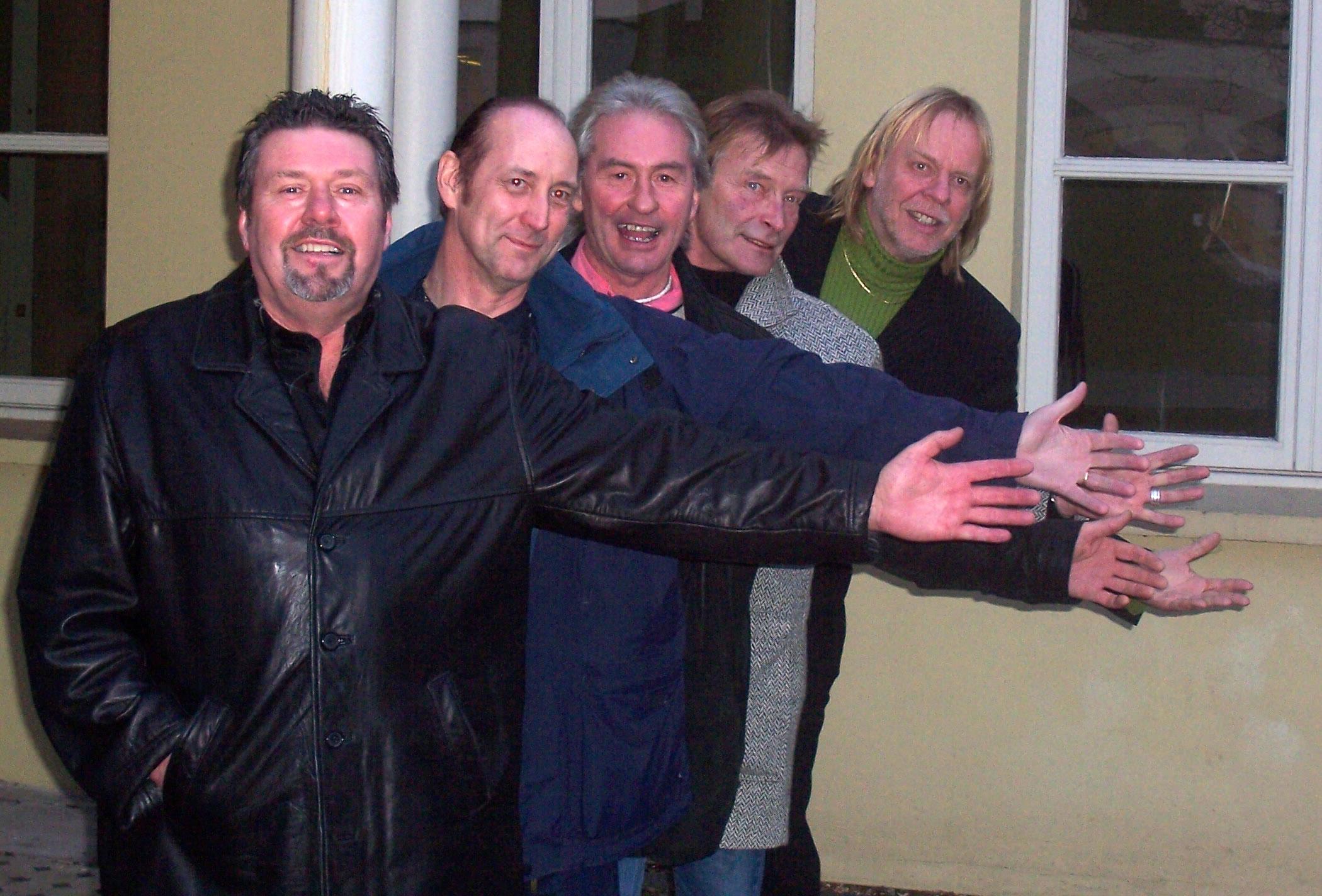 ERE Reunion at Shepperton Studios - Roger second from left
Roger always deserved more recognition as a bass player and his incredibly musical input in both notation and sounds on No Earthly Connection is a lasting tribute to his talent.
My thoughts are with his wife Gilly, and other members of his family.
I shall miss the old bugger...
Rick Wakeman CBE - September 12th 2021