This is undoubtedly the latest that a GORR has ever been, but hopefully you will all understand that the reason is simply that of work and time not exactly working in tandem, as I simply cannot find enough hours in each day at the moment to actually do all that is happening.
Very briefly, the album is coming on fantastically plus I have also managed to fit in some filming for a new BBC4 documentary on the history of the concept album as well as various radio shows.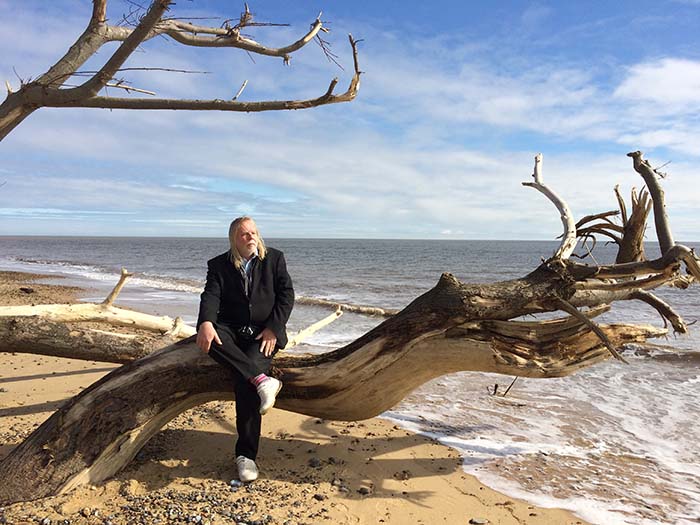 Rick filming the BBC4 documentary
Health wise I'm heading in the right direction which is great as the current working hours are very demanding. We have the band recordings coming up as well as the orchestra and choir to do and then it's flat out to prepare for the O2.
Next month's GORR will be very detailed and hopefully will be full of good news as this year has been seriously blighted with so many sad losses, none more so that losing my dear friend Keith Emerson in such tragic circumstances. It has made me realise that sometimes the pressure can truly get too much and often or not we as musicians have nowhere to turn. Having had both a mental and clinical breakdown, I do know where these dark places are, but I was lucky enough to be offered help. I wish this help had been available to Keith. It is an area that seriously needs addressing.
Please have a wonderful Easter.......with my restricted eating allowance I am allowed one miniature white chocolate egg...........and thanks for all who pledged for the album, we have reached our initial target but hope that the pledges continue to roll in to help produce this special dream of an 85 minute King Arthur!
Cheers,
Rick
Previous Editions