2017 is just racing by and I still have an enormous list of things to finish, many of which will have to wait until next year, which in turn means that 2018 is going to be just as manic but I will admit to liking life like that!
Musically June and July have initially been all about the Piano Portraits shows and I am really thrilled with the way they have gone. I've managed to squeeze in 10 pieces from the album as well as other music and a few new stories to compliment the "old favourites".
The only downside to June really was my one and only golf game, where I truly hit rock bottom. In fact rock bottom was about all I hit properly. I lost 15 balls and scored not one point. I couldn't hit a ball straight or even sideways for that matter. It was truly embarrassing. I have decided to give it one more go and if the same happens again, there will be a lot of golf clubs appearing on e-bay in August.
I also had a measuring for two new capes and some jackets at Stagewear Unlimited in readiness for the upcoming ARW dates in Europe and North America.....now here's the really good news. Neil Crossland measured me and pronounced that since he last measured me a year and a half ago, I have lost 5 inches around the waist......so just another 8 inches to go!
On the last day of June I received a message from Universal to say that Piano Portraits had earned a silver disc which really put a smile on my face. I thought I'd seen the last of any such discs decades ago....(photos attached).
July starts on the 2nd with the final editing of the audio book "My Labrador eats Poo" which is a lovely book of verse by Charles Garland with little musical inserts by yours truly.
The book is already available to buy through Wakeman's Music Emporium and will soon be available on Amazon. The audio book will be available in early August.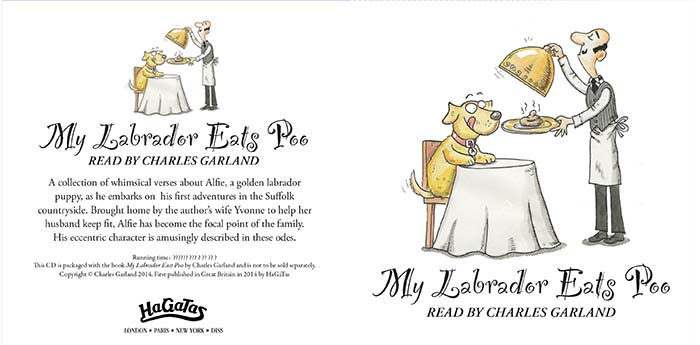 On the 2nd I will be checking the keyboard rig with Erik before it heads out to Europe for the upcoming festivals with ARW (or YES featuring Anderson, Rabin & Wakeman) as it now seems to be billed.
On the 4th it is the fateful day when I either have my very last game of golf or it is the start of a new era of hitting the little white ball....only time will tell although I will tweet a report on the morning of the 5th before leaving for Wavendon.
Then come the last two of the Piano Portraits concerts until the end of the year. There will be two shows at The Stables in Wavendon on the 5th and 6th which I'm pleased to say are both sold out, as indeed the concert in Gillingham in Dorset on the 7th which is An Evening With Concert with some different piano music to that of the Piano Portraits show although it will feature some of the pieces.
Then it's off to Europe with ARW (you know the full name by now)!!
Concerts are the Charlotta Polish Festival on the 13th
The Loreley German Festival on the 15th
Rome on the 17th
Vicenza on the 19th
St Julien en Genevois, France Festival on the 20th
Cala Genone, Sardinia on the 22nd
When I return I have some television filming to do on the 26th for another "TV's Most Shocking Moments" where I give comments to camera. I just hope I am not one of the shocking moments!!
On the 28th I am extremely proud to be a small part in the Keith Emerson memorial event in Birmingham at the Symphony Hall.
On Sat 29th …there's the Water Rats Golf Tournament at Royal Norwich and I will be there.....dependant of course on what happens on the 4th as I could well end up just as a spectator!!
There are some amazing events coming up in the next 12 months and they are all nearing fruition, just some topping and tailing to do in order to confirm them, but firm news should be pronounceable in the next few weeks, and should this happen I will post a report immediately on the site so keep your eyes peeled.
Cheers
Rick
Previous Editions