A Short GORR Xmas
The ARW tour is over and so is the year. To say it has been interesting would be putting it mildly! The year was full of so many highs musically with the recording of the new King Arthur and the concert at the O2 and the American tour with ARW way up the top of the list. I have to say as well, how much I enjoy the piano shows and will continue to do them whenever and wherever possible.
It was great to finish off the year musically, as I always do, with a couple of concerts at the Granary and as you can see from the photograph....everybody survived! In front of the choir are myself, Emmie Beckitt, my granddaughter Skyla and her dad Adam!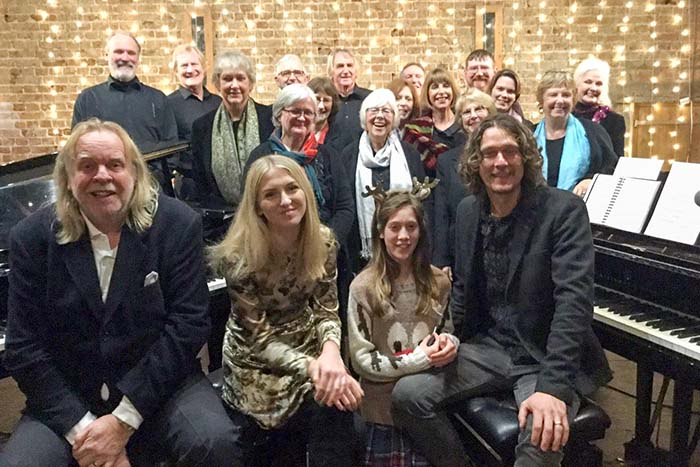 Things seem to be really hotting up as regards the PIANO PORTRAITS album which gets officially released on the 15th January and I couldn't believe this photo that was sent to me by Universal of an advert in Times Square in New York.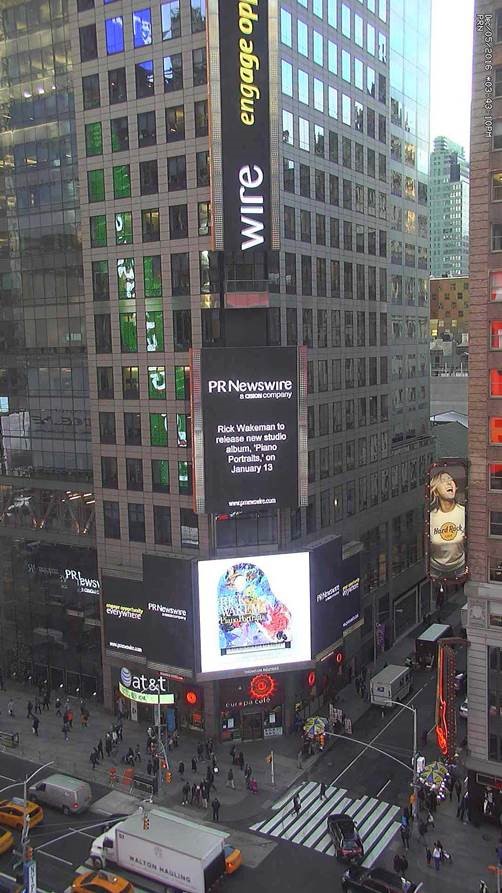 Over the coming weeks I have more than 30 interviews to do including many live radios and the odd live TV as well....so it's going to be busy!
Also out in magnificent box sets is Phantom of the Opera and Gastank. All available via Pledge Music. I am told that already a load are being shipped out this month.
AND NOW FOR SOMETHING COMPLETELY DIFFERENT!!!!............news has broken that YES are to be inducted into the Rock and Roll Hall of Fame, and so before the barrage of questions start arriving to the website, here are the answers to what I'm guessing will be the most asked questions......and no others will be answered!!! [Webmaster note - no emails regarding this will be forwarded or replied to]
Q. Are you pleased YES have been inducted?
A. Well I would have been if it had happened years ago when it was really well deserved. I find it hard to come to terms with the fact that so many bands are inducted into the Hall of Fame too late in their careers after key members have passed away. Classic examples are The Who and John Entwhistle, Deep Purple and Jon Lord and now YES and there will be no Chris Squire.
Q. Will there be a sort of YES reunion at the induction and will you be part of that?
A. I have no idea if there will be any sort of reunion, but whatever happens under no circumstances will I be any part of it, neither will I be attending.
So that winds up 2016...............thanks to everybody for all the wonderful support and a special thank you to my great friend Wayne Smith who does such a phenomenal jab in looking after the site and the other social media stuff for me......
Have a wonderful Xmas and here's to a very special 2017 from all the Wakemans x x x x
Previous Editions